Our boutique travel desk specialises in seamless travel around East Africa. From itinerary planning to logistics, we are ready to assist with the same high-touch and detail-oriented approach to service that you have come to expect from Angama. Below is a snapshot of some of the services we can offer.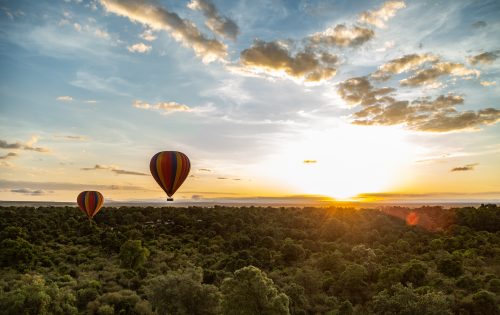 Explore
About Angama Safaris
Our boutique travel desk specialises in seamless travel around East Africa with a dedicated team ready to assist at every stage from itinerary planning to logistics and traveller feedback
More on Angama Safaris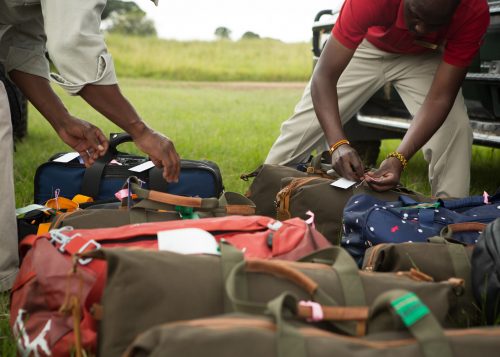 Explore
Nairobi Travel Operations
Based in Nairobi, we have a dedicated travel operations team ready to ensure your clients' travels will be carefree with offices at Wilson Airport in Nairobi, vehicles and professional city driver guides
More on our Travel Operations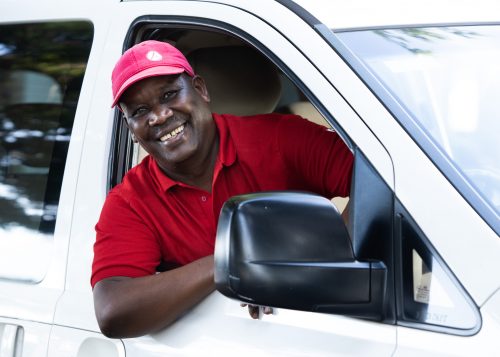 Explore
Meet-And-Greet Service
Angama Safaris offers a meet-and-greet service at Nairobi's Jomo Kenyatta International Airport. This service is on a par with a diplomatic meet-and-greet standards, is discreet and seamless
More on our Meet-and-Greet Service
Frequently Asked Questions
Our knowledgeable and experienced team of East African experts have compiled answers to some of the commonly asked questions
Airports
Nairobi has two main commercial airports. Jomo Kenyatta International Airport (JKIA) is the main hub that major international airlines fly and out of and is likely to be your clients' first arrival port when entering Kenya. The smaller regional airlines, such as Air Kenya and Safarilink, operate out of Nairobi's Wilson Airport, which is 17km away from JKIA. The newly constructed byway has made travelling between these two airports much quicker, but it is still important to factor in an adequate amount of time between connections, as the city's traffic situation varies significantly throughout the day.
Baggage Restrictions
Please note that scheduled flights to the Mara and many other parts of East Africa carry a luggage restriction of 15kg per person in soft bags, including carry-ons. The carriage of excess baggage is at the sole discretion of the airline but some offer the option to purchase an additional freight seat for luggage weighing up to 75kg. Should it be required at Wilson Airport, there is a storage facility available for large bas, and soft bags can be hired.
Dining Options
Our in-country team of experts have a list of vetted dining establishments throughout Nairobi catering to a wide range of preferences, from excellent steakhouses serving the finest Kenyan beef to fine dining and local fare. For assistance and recommendations, please contact us.
Drones
The use of drones is allowed in Kenya, but there are strict laws that need to be adhered to. Approval to operate a drone must first be given by the Ministry of Defence and once this approval is received, a further application must be made to the Kenya Civil Aviation Authority for permission to fly a drone. If you do not have permission from both the Ministry of Defence and the Kenya Civil Aviation Authority, then regrettably you will not be allowed to operate your drone. Please note that permission will also need to be obtained to fly drones in reserves.
Excursions
Angama Safaris is glad to assist with excursions in Nairobi to various attractions including: The Sheldrick Wildlife Trust Orphanage, the Giraffe Sanctuary, the Karen Blixen Museum, a Kibera Walking Tour, Kazuri Beads, A Maasai Market, Tea and Coffee Plantations, Denys Finch Hatton's Grave Site and various shopping locations. We also have a range of special insider experiences exclusively available to Angama guests, so please enquire about our Nairobi Under the Hood offering.
Flight Assistance
Angama Safaris' in-country team has strong relationships with fixed-wing, helicopter and balloon operators, both scheduled and charter alike, and can gladly assist with your clients' in-country flight arrangements.
Getting Around Nairobi
Nairobi has a reputation for high levels of traffic congestion, but the completion of several byways throughout the city has resulted in a significant improvement in jams and delays. It is strongly recommended, however, that your client has an adequate amount of time between flight connections, as traffic remains an ongoing issue and is somewhat unpredictable. Angama Safaris' vehicles are all equipped with air-conditioning, refreshments and WiFi to ensure a comfortable journey on the road.
Getting to Nairobi
Nairobi is well serviced by many international airlines, including the national carrier, Kenya Airways. Other airlines flying directly to Kenya's capital include British Airways, KLM/Air France, Lufthansa, Turkish Airways, Etihad, Emirates and Qatar Airways, with numerous codeshares available.
Hotel Arrangements
Angama Safaris can assist with your clients' hotel arrangements in Nairobi and has a close relationship with a network of properties, including Giraffe Manor, Hemingways, Villa Rosa Kempinski, Eden Nairobi and various others. Our in-country team conducts regular site inspections to stay up to date with new hotels and upgrades at existing partner properties.
Packing Recommendations
Ensure your clients don't forget comfortable cotton clothing, a light jacket and/or warm fleece, comfortable walking shoes, sunhat, sunglasses and sunblock, bathing suit, and extra pair of reading glasses, camera, binoculars, extra memory cards and charging equipment.
Plastic Bags
In an effort to reduce the impact on the environment, Kenya has made the use and importation of all plastic bags illegal. The ban applies to carrier bags, flat bags, ziplock bags etc, with severe consequences if not complied with. Plastic bags (including those from duty-free shopping) are known to be confiscated upon arrival in Nairobi.
Vaccinations
Many countries require travellers to have a Yellow Fever certificate prior to returning from a visit to Kenya, including children from the age of nine months. Proof of covid vaccination is also recommended. For updated advice, we recommend consulting the WHO's international travel and health department, and checking their list of specific country requirements. We also suggest that your clients speak to a medical professional for the most up-to-date advice prior to travel.
Visa Requirements
Many nationalities, including the US and the UK, require a visa to enter Kenya. These cost US$51 (subject to change without notice) and are obtainable through the new online portal, although manual applications on arrival are still accepted. The online process is recommended in order to avoid any queues and potential issues on arrival. Please make sure your passport is valid for a minimum of six months after arrival in Kenya, with a minimum of three consecutive blank pages. The official online portal can be found
here
.
More questions regarding travel in East Africa?
Contact us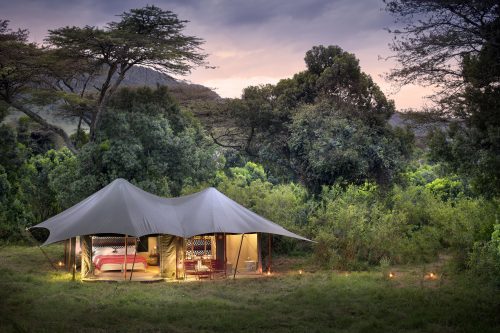 Explore
Rates & Offers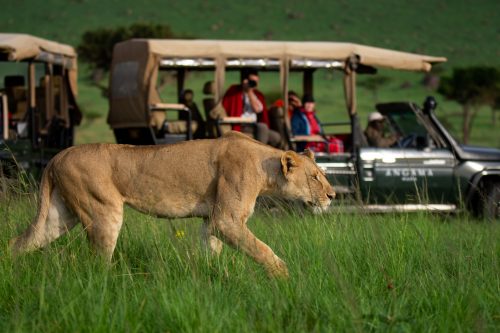 Explore
Information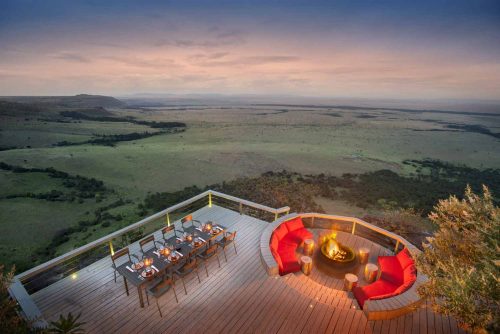 Explore
Availability